Roof Restoration Redbank Plains
Roo Roofing provides roof asbestos removal, roof repairs, roof replacements and roof restoration Redbank Plains and surrounding Ipswich and Brisbane areas. 
Redbank Plains is a suburb of the City of Ipswich in South East Queensland and is a great hub for the surrounding area, with plenty of shopping and entertainment options, plus great schools and early learning facilities close-by.
Homeowners flock to the fast-growing suburb not only because of the affordability but also because of investment in community facilities and infrastructure in the area.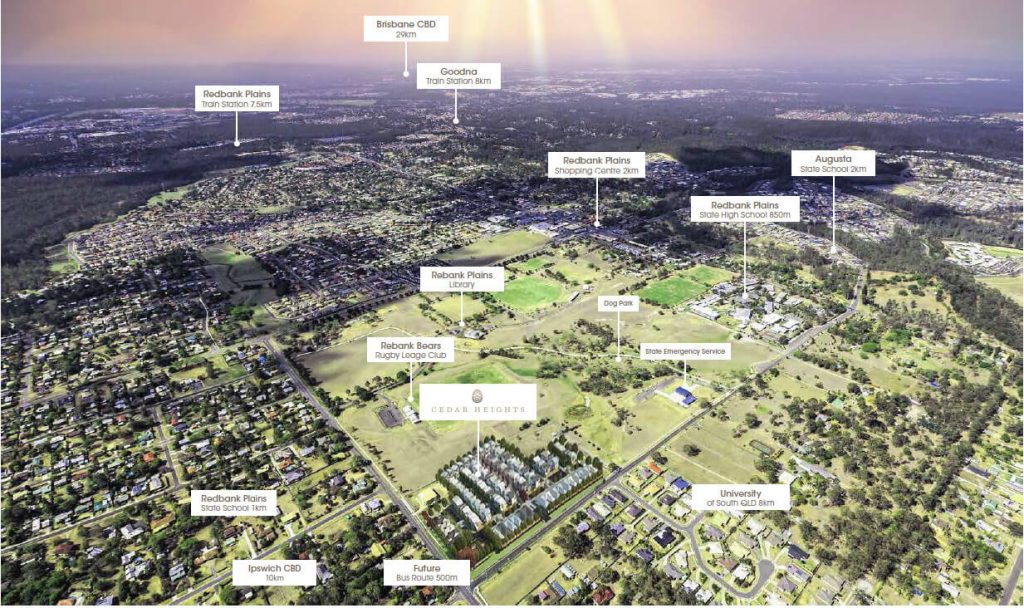 Roof Restoration Redbank Plains Services
Given the large percentage of homeowners and young families, a secure home is incredibly important to the residents of Redbank Plains. Without a secure roof, your home is at risk of further deterioration and damage and also decreased value.
That is why regular roof inspections are important for your home. If you notice any deterioration, it's in your best interest to repair it as soon as possible, as these issues will end up costing you more the longer you leave them. The best way to secure your roof is with professional roof repairs and roof restoration.
Roof Replacement
Not sure if your roof is in a good enough condition for a roof restoration? If there is extensive damage to your roof or it is over 25 years old, you may be in need of a full roof replacement.
There is a mix of old and new homes across Redbank Plains, with many old Queenslander homes with metal roofs that may have seen better days. If your metal roof is full of rust or there are cracks and holes starting to show, a roof restoration Redbank Plains specialist, such as Roo Roofing,  will not only improve the value of your property but will also give you protection and piece of mind.
At Roo Roofing, we have extensive experience with all kinds of roof replacements, from metal roof replacement, tile roof replacement, asbestos roof replacement, and decramastic roof replacement.
A Regional Profile of Redbank Plains
With a population of 19,299, Redbank Plains is about 12 kilometres from the Ipswich CBD and approximately 35 kilometres from the Brisbane CBD. Redbank Plains is sometimes confused with the neighbouring suburb of Redbank.
According to Homely, residents in the area say Redbank Plains is great for reducing your cost of living, parks and recreation, schools, gym and fitness, and being safe and sound.
Know your Neighbours
Data from the last Census in 2016 shows that the median age in Redbank Plains was 27 years old, with a large proportion of families and an average of 3.2 people per household.
Children aged 0 – 14 years made up 29.3% of the population, further indicating the large proportion of young families in the area.
Here are the top 3 groups of people that live in the area, defining the type of lifestyle the area is known for:
Families with kids
Professionals
Retirees
What is there to do in the area?
People looking to move to Redbank Plains will be happy to know there is Redbank Plains State High School, a number of childcare and early learning centres, library, local parks, dog parks, as well as shops, food, local entertainment, and public transport in the area.
The largest supermarket is Redbank Plains Woolworths at Town Square, which also has Coles, Aldi, Target, BWS, Post Office, Hairdresser & Barber, BOQ, Chemist, Fish & Chips, Bakery, and 7/11 close by.
Within a 5-minute drive, there is Springfield Central – a great destination for families as there is a water park and close by there is a major shopping complex called Orion, for all your shopping needs.
The Redbank Plains Housing Market
Statistics from Realestate.com show that as of August 2022, the average house price in Redbank Plains is $468,000 and the median price for renting is $400 per week. For apartments, the average prices are much lower, with $295,000 to buy an apartment and $320 average rent per week.
Given the affordable prices for homeowners, those who are looking to enter the housing market are encouraged to look in suburbs like Redbank Plains. It also makes home renovations that much more achievable, and additions to the home like swimming pools, patios and even a new roof are a sound investment for homes in the area.
Our team are highly skilled and specialised tradespeople, who have been restoring roofs in Ipswich and throughout South East Queensland for decades.