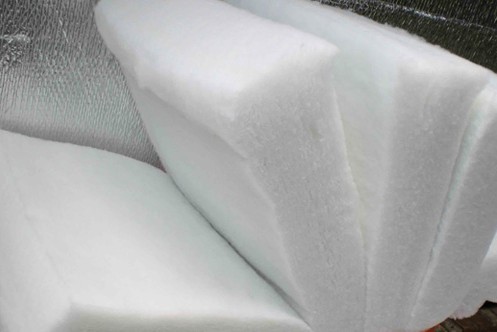 Polyester Batts
Polyester batts are one of the safest synthetic insulation products available to insulate your home.
Proven for years as an excellent insulator in the toughest of climates, polyester is a versatile fibre that can be found in most clothing and bedding the world over.
They provide all round thermal & acoustic benefits, repelling the heat of summer, keeping the warmth in winter and ensuring a quieter home environment.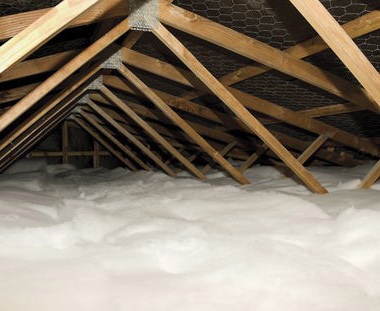 What are the Batts Made From?
Made from user-friendly, non-irritant polyester, they are dust-free and won't cause any skin or eye irritation. The product we install is fully approved by the Australian Asthma Foundation. The batts are non-toxic and allergy-free.
Thermal Benefits of Polyester Batts
Harsh climatic conditions combined with ever-increasing energy costs provide sound reason to ensure that your home is insulated. Polyester batts reduce the heat gain & heat loss by up to 60%, helping you save on your heating and air conditioning bills.
The 'R' rating for Polyester Batts
Insulation products all have 'R' ratings associated with them. This rating is a measure of the heat resistance offered by the product. The higher the 'R' value, the higher the level of insulation. In South East Queensland, the recommended heat resistant for an insulation batt is R 2.0 to R 2.5 if you have a roofing blanket installed, or an R 3.0 if you don't.

Generations of experience
The oldest Roo Roofing tradesman is 72 years of age and has had over 55 years in the building industry. There are also three tradesman in Roo Roofing that have a working history with each other that goes as far back as the 1980's.

Family
business
Roo Roofing is proud that we now have a family with three generations and another with 2 generations working for Roo Roofing.

Up to a 36 yr guarantee
Roo Roofing uses only the highest quality products that come with the industries best available guarantees. Roo Roofing also provides some of the best installation warranties of up to 10 years.

Fully
licensed
Roo Roofing is fully licensed for the works and services provided.