Roof Restoration Coorparoo
Roo Roofing provides roof asbestos removal, roof repairs, roof replacements and roof restoration Coorparoo and surrounding Brisbane suburbs.
Coorparoo is located in Queensland, within Brisbane city and is just 5 kilometers away from the Brisbane CBD. According to the 2016 Census, approximately 16,000 people currently reside in the suburb which is known for its leafy streets, access to schools and friendly community.

The population of Coorparoo has been steadily rising for the last two decades, with a 9% increase in residents between 2011 and 2016. It's no wonder that more and more people are moving to this inner city suburb when convenience, safety and community are so accessible to its residents. Loreto College and Villanova College are both located in Coorparoo, in addition to two Catholic primary schools. The Brisbane School of Distance Education services the suburb and residents also have access to Coorparoo State School and Coorparoo Secondary School.

The vast array of cafes and retail shops within the suburb have been listed as other reasons why people love living in Coorparoo. There are also 30 council parks available to residents.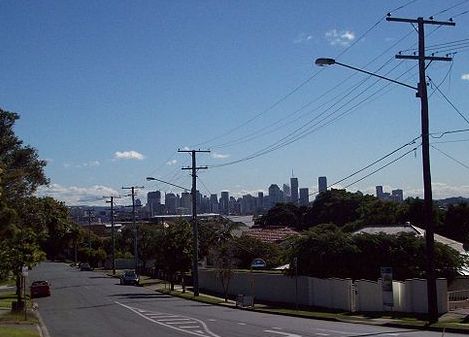 Know Your Neighbours To Be
Coorparoo is open and welcoming to young families and working professionals, with the average age of residents being 20 to 39 years old and the median age of its residents being 4 years younger than the national average. 53% of residents own their homes and 59% of residents are single.
Coorparoo Property Market
Similar to most suburbs in Australia, Coorparoo has experienced significant growth in the median property value over the last 12 months. From August 2021 to August 2022, the average house price had risen to $1,395,000, experiencing 31.4% growth. The average price per week of renting a home in Coorparoo has risen by more than 10% in the last year with the median house rental price being $620 per week. 
Roof Restoration Coorparoo Services
Due to the booming population and rising property values in the area, there has been significant development in new and existing homes in surrounding suburbs, with house and land packages still available for sale despite the proximity to the city.

Roo Roofing has helped many families in Coorparoo achieve their dream home with a stunning and reliable roof. Regardless of whether you have purchased an older home with an unusual and decaying roof or even a heritage-listed home – of which there are many in Coorparoo.

When a restoration is no longer an option, Roo Roofing can help you achieve your aesthetic goals with a roof replacement of your choosing; allowing you the freedom to choose a new material and colour that suits your wants and needs. This includes metal roof replacement, tile roof replacement, asbestos roof replacement and decramastic roof replacement.
Roof Replacement
At Roo Roofing, you can keep peace of mind on the restoration or replacement because of our Installation Warranty – it covers up to 10 years, and our manufacturer warranties are in place for up to 36 years.
Our team is highly skilled and specialised tradespeople, who have been restoring roofs in Coorparoo and throughout South East Queensland for decades.