Roof Restoration Collingwood Park
Roo Roofing provides roof asbestos removal, roof repairs, roof replacements and roof restoration Collingwood Park and surrounding Ipswich and Brisbane areas. 
Collingwood Park is located in Queensland, within Ipswich City, and just a 30 minute drive from Brisbane. 7,104 residents occupy this peaceful area which is well suited to both families, those who are retired, and young couples.
Collingwood Park leaves it's residents spoilt for choice with a number of great schooling options in both the state and private sector close by. It's a self sufficient suburb with an array of retail options and opportunities for employment. It's home to many long term residents and is well kept and affordable, with modern housing.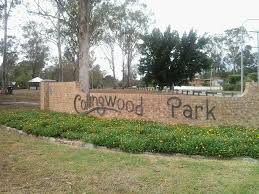 Know Your Neighbours To Be
Collingwood Park is welcoming to a younger generation of Australians, with the average age of residents settled between 20 and 39. 46% of its residents and home dwellers are families.
Realestate.com.au gives a clear snapshot of how diverse Collingwood Park is, stating that 21.3% of residents are Established Couples and Families, 18.4% are older couples and families, and 17% are maturing couples and families.
Collingwood Park Housing Market
Smart Property Investment has stated that the median home price in Collingwood Park sits at $338,250, and the average rent at $350 – which means property owners could potentially earn a 5.38% increase in gross rental yield.
63% of Collingwood Park residents own their own homes.
Roof Restoration Collingwood Park Services
The level of home ownership in Collingwood Park is booming, with the large majority of residents owning their own homes. Collingwood Park is a suburb that has continued growth into more recent times, which means it is largely occupied by many stunning, modern or restored homes, or areas of land which are still being developed.
Roo Roofing is available to help, no matter what your Collingwood Park dream home is. We can restore the roofs of homes with extremely steep roof pitches, homes that have unusual/rare roof types – or if you're lucky enough to own a Heritage Listed Collingwood Park home, we'd be happy to do the restoration for you.
Sometimes restoration isn't the answer, and to create your dream home, you may need to replace your roof altogether. Roo Roofing offers a wide range of services in roof restoration in Collingwood Park and surrounding suburbs; including metal roof replacement, tile roof replacement, asbestos roof replacement, and decramastic roof replacement.
At Roo Roofing, you can keep peace of mind on the restoration or replacement because of our Installation Warranty – it covers up to 10 years, and our manufacturer warranties are in place for up to 36 years.
What Is There To Do In The Area?
Collingwood Park has a generous and diverse offering of unique restaurant cuisines, specialising particularly in Asian and Indian food, and a quality offering of family-owned and run cafes for those who enjoy a weekend coffee or brunch.
The Redbank Plaza is close by with a Cineplex, dining and a wide range of modern retail that includes fashion and beauty.
There are also a number of large dog-friendly parks with recently built playgrounds, ideal for families with children.
Our team is highly skilled and specialised tradespeople, who have been restoring roofs in Ipswich and throughout South East Queensland for decades.