Roof Restoration Beenleigh
Roo Roofing provides roof asbestos removal, roof repairs, roof replacements and roof restoration Beenleigh and surrounding Gold Coast and Brisbane areas. 
Beenleigh is an idyllic, family friendly area of Logan City, located halfway between Brisbane (30 minutes by car) and the Gold Coast (40 minutes).
It serves as a thriving government and business centre for Logan City and will be the main business centre for the Yatala Enterprise Area, which is the largest zoned industrial land area in the Gold Coast and the city's leading industrial precinct.
There is a light rail service connecting Beenleigh to Helensvale which was implemented in February of 2018, and the entire area is conveniently accessible by public transport.
Beenleigh has a wide array of shops and retail right on it's door stop, and a variety of medical and specialist medical centres, and the Logan Hospital only a stone's throw away.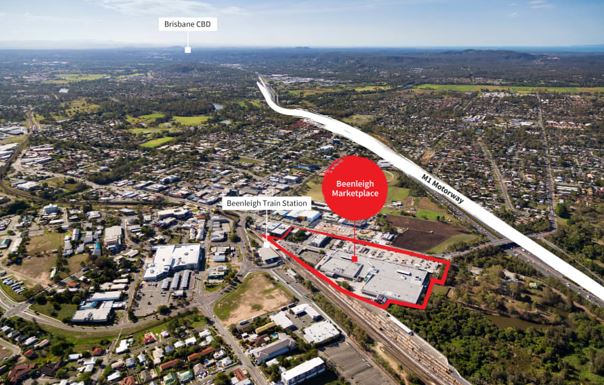 Beenleigh Housing Market
Housing in Beenleigh is pleasantly priced below the median. The average Beenleigh home is $334,000 while houses in Brisbane suburbs are significantly steeper, at $350,000. Beenleigh residents are more inclined to own their own homes, with 2016 census data showing that 43.4% of the homes in Beenleigh are owner-occupied.
Roof Restoration Beenleigh Services
The types of properties in Beenleigh can be very from small units to large, heritage listed acreages. Many homes in Beenleigh are owner occupied because of the affordability of the area – but don't conflate price with quality! Beenleigh boasts a variety of homes that are both beautiful and easy on the pocket.
Logan is a region which is infamous for it's Queenslander homes, and Beenleigh is no exception. However, with a beautiful aging home comes the need for both preservation and restoration. Roo Roofing offers a wide range of services in roof restoration Beenleigh and surrounding suburbs.  We can restore the roofs of homes with extremely steep roof pitches, homes that have nusual/rare roof types – and can even restore a roof on one of those beautiful Beenleigh Heritage Listed buildings we mentioned earlier.
Sometimes restoration isn't the answer, and you may need to replace your roof all together. Roo Roofing covers any type of replacement project, including metal roof replacement, tile roof replacement, asbestos roof replacement, and decramastic roof replacement.
At Roo Roofing, you can keep peace of mind on the restoration or replacement because of our Installation Warranty – it covers up to 10 years, and our manufacturer warranties are in place for up to 36 years.
Know Your Neighbours To Be
According to census data, the population of Beenleigh in 2016 was 8,249. Beenleigh is an area that is welcoming to both the younger generation and families, with data showing that the predominant age group in Beenleigh is 20-29 years. Households in Beenleigh are primarily couples with children.
What Is There To Do In The Area?
Beenleigh is well equipped with retail, medical services and a bustling restaurant scene. Beenleigh is a very family friendly suburb with a wide offering of activities and entertainment that adults, children and families can enjoy together.
One of the more popular destinations is the Beenleigh Historical Museum. It also has a wide range of natural parks with playgrounds that are both kid and pet friendly!
Our team are highly skilled and specialised tradespeople, who have been restoring roofs in Brisbane, Gold Coast and throughout South East Queensland for decades.